Food Handler Certificate for Individuals
---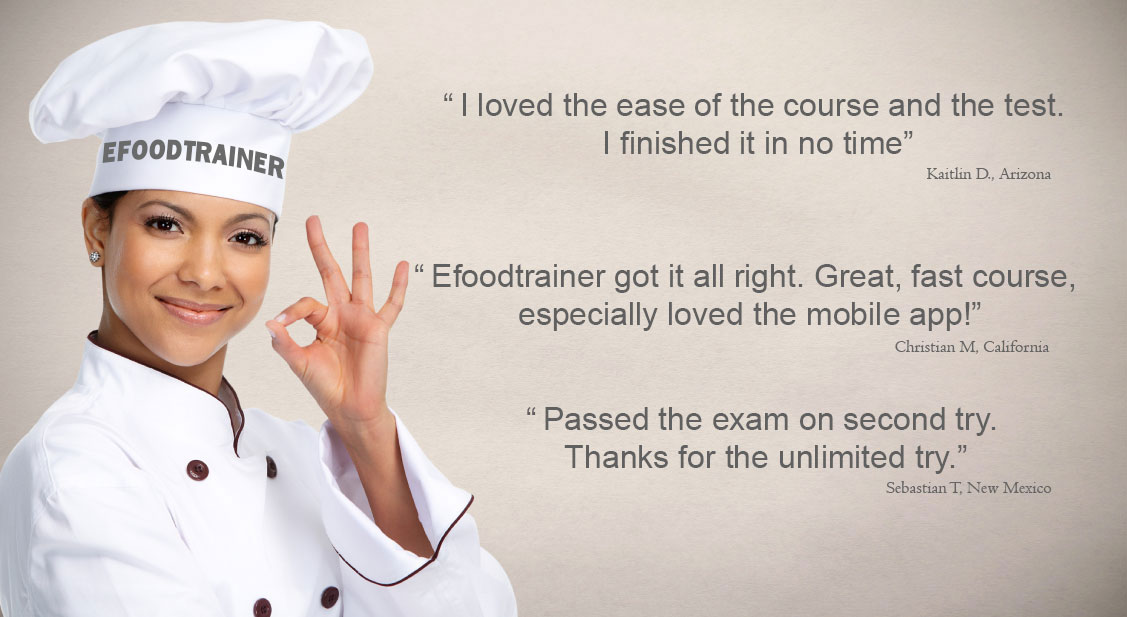 ANSI-Accredited Food Handler Course
The EFOODTRAINER Food Handler Course is an essential training for individuals working with food such as food servers, food handlers and food prepares. It will help you learn important food safety requirements to keep food and customers safe.
Why should I take it?
Because It's the Law: Food Handler Certificate is required in some states such as California, Illinois, Arizona, West Virginia, Texas and New Mexico. Also, Food Handler Certificate is required within 30 days of new hire date and renewal of it every 3 years.
It's Easier to Get a Job: EFOODTRAINER prepares individuals like you for the jobs in the foodservice industry and makes you a more valuable employee.
Course Outlines
---
Chapter 1 Importance of Food Safety
Chapter 2 Foodborne Illness & Food Temperature Control
Chapter 3 Different Forms of Food Contamination
Chapter 4 Food Safety
Chapter 5 Personal Hygiene
Chapter 6 Purchasing and Receiving Food
Chapter 7 Food Flow During Preparation Process
Chapter 8 Food Flow During Serving Process
Chapter 9 Cleaning, Sanitizing and Pest Control
Course Content
---
Course View on Mobile App
---
Certificate
---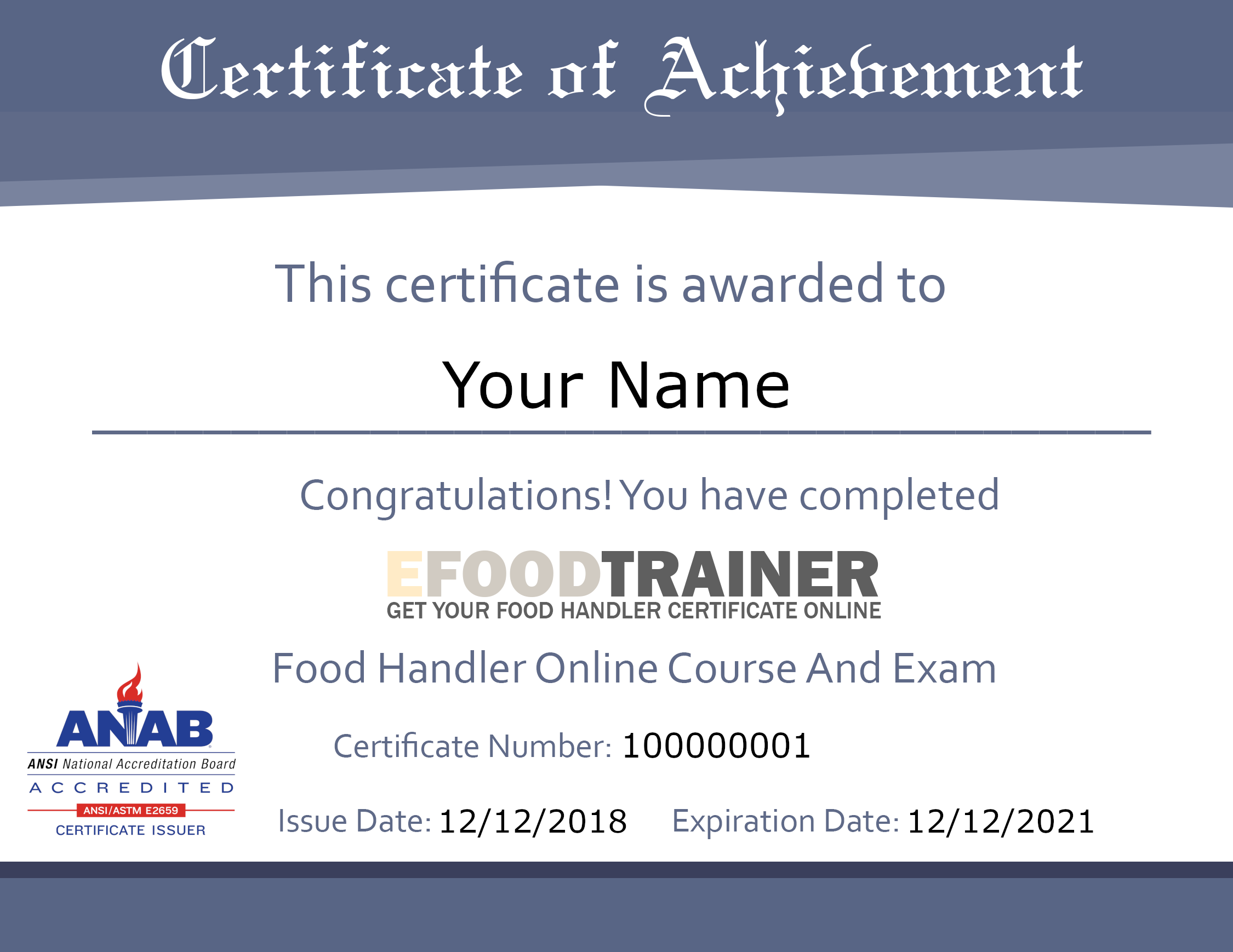 How to get a Food Handler Certificate?
Just sign up, pay the course fee, take 2-hour course, take and pass final test and get your certificate, download and print it right away.